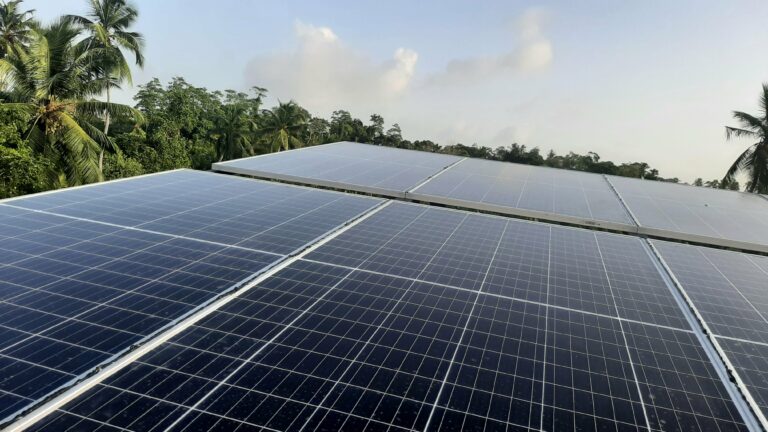 Total Solar Energy Solutions
Nyanza Energy can help industries to design factory specific designs for a solar power with energy storage system to outplay the existing electricity cost and to become energy independent.

The modern technologies are easing out the design and implementation of mini grid systems which would self sustain its energy demand. Nyanza Energy will help you to keep up with the latest technologies and drag you to the future of energy space. Having experience of installing rooftop solar systems (net metering systems and mini grid systems) over 25 MW, the team from Nyanza Energy will help you to realise your dream of forgetting the electricity bill.
If the factory is allowed to generate electricity through rooftop solar power system and feed into the electricity network, a rooftop solar power system without energy storage will be designed and implemented.